Unmistaken Stonecraft
Redefining Natural Stone Veneer Installation
Unmistaken Stonecraft specializes in high-end natural stone veneer work and the custom fabrication and installation of local natural stone products. With over two decades of experience in the art and craft of stone masonry, Jeremy has the experience, knowledge and expertise to help make your vision come alive.
Whether it be an interior piece such as a fireplace, wood stove surround, kitchen backsplash, shower or accent wall or exterior work including an entryway, façade, steps or an outdoor fireplace, Unmistaken Stonecraft is the right choice to help you design and install your next natural stone project.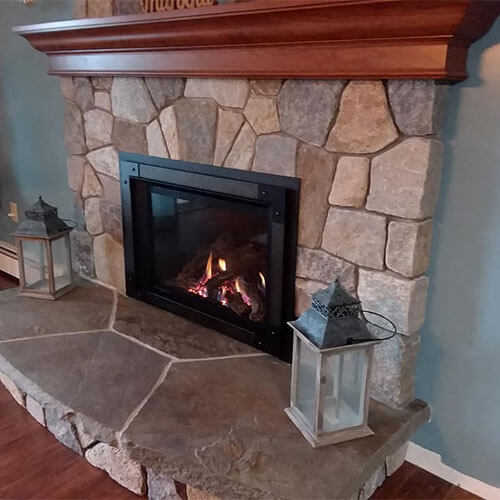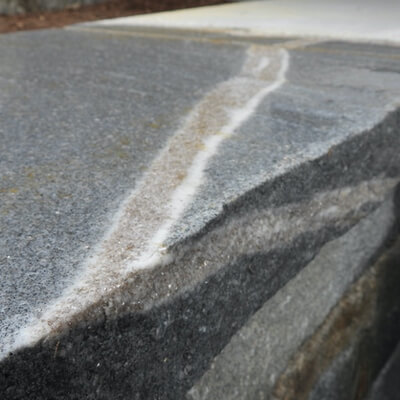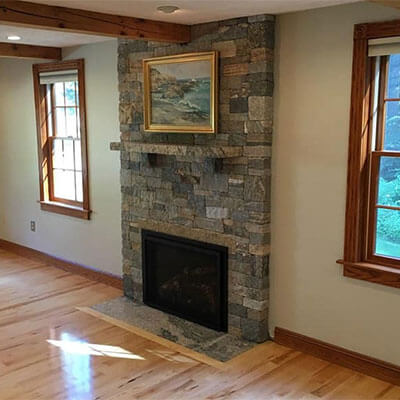 Let's discuss your stonework project, and how we can help make your home more elegant, unique and valuable.
Beautify Your Home
Art has the power to transform a space. It can transport the viewer to a different time, capturing the classic beauty of a room.
When we look upon it, we see both meaning and beauty.
Stonecraft is an art you experience not simply with your eyes, but it is art you can touch. Art you can live within. A stone fireplace, accent wall, kitchen backsplash, facade or steps will tell a story about your home without a single word. It can redefine your home, impressing and evoking powerful emotions inside each guest. As you gather around these pieces of art with friends and family, they set the tone for the memories to come.
Hear From Our Clients and Partners
We love our fireplace!  We wanted an impressive focal point for our family room and we got one!  Jeremy's obvious love of the craft and passion for stonework inspired us to hire him.  His artistic talent and attention to detail are impressive.  Above all, he is truly and simply a very nice guy.  We can be very particular and Jeremy found a way to combine our need for both balance and symmetry in color and style and brought it to a whole new level.  We are so thrilled with the result!  Thank you Jeremy for a timeless piece of art that we will cherish for years to come!
Eleanor and Vinnie, North Andover, MA
Jeremy delivered an impeccable project, and incredible work of art of exceptional quality and attention to details, to the new construction of our timber frame home. Always very courteous and arriving with a smile, Jeremy listened carefully to our needs, discussed options and made great suggestions. We are extremely pleased with his work and look forward to future projects with him.
Client, Princeton, MA
A timeless work of art and nature abounding in both energy, beauty and stability, for which we continue to thank Jeremy every time we step into the room, and every morning that we open our eyes.
Scott & Melissa, West Barnstable, MA
I am a general contractor that does high end homes and remodels. Jeremy Young from Unmistaken Stonecraft just finished his second job for us. The quality of his work is second to none. He is reliable and honest. I would recommend him without question. 
Ron Keddy, R.C. Keddy Building and Contracting
Jeremy was totally professional in his installation of our fireplace. He was patient and thorough, giving special attention to cutting and fitting each piece of stone to maximize harmony and attractiveness. In addition, he was very consistent in consulting with us as the project progressed, showing a true desire to ensure our satisfaction.We love how our completed fire place turned out, having received numerous compliments regarding it from friends and family. It exceeded our expectations and we can highly recommend Jeremy to anyone considering the restoneing of their fireplace.
Thank you Jeremy!
Frank & Danka, Barnstable, MA
Jeremy recently finished a fireplace for us. We have had numerous people do work for us over the years on several homes and our experience with Jeremy was one of the best. From the beginning stages of planning to the placing of the last stone he was a pleasure. For those that aren't sure what they might want, Jeremy brought many ideas and examples of what is possible. We already had a pretty good idea of what we wanted and he worked with us to make our vision the best it could be. It's obvious he is thoughtful and meticulous when it comes to stone choice and placement. To me, that's critical to the overall appearance of the finished project. In addition to the excellence of his work, another important factor is how he treated our home while working there. He really protected the area around the fireplace, and was one of the cleanest people we have ever worked with. We now have beautiful fireplace that completely changed the look of our room. I can easily recommend Jeremy for any stone project that someone may have!
Alex, Lunenburg, MA
Thank you for taking the time to display your excellent craftsmanship at Stoneyard.com. Your fireplace is the primary focal point in our showroom. I even asked you not to show your finest workmanship so that we could show workmanship that most good masons should accomplish.
Your passion and attention to detail is remarkable. You are a good listener and have the ability to focus on what your customer is looking for. I am proud to refer you to any masonry job. Stay safe.
David Croteau, Stoneyard
Jeremy did outstanding work at our home. He took an ugly looking cement retaining wall and turned it into a piece of art. He carefully listened to our ideas and built upon them using his expertise. He has an excellent mind for details, and delivers as promised. Bottom line he made our garden area look beautiful!
Bridget, Groton, MA
Working with Jeremy you can feel his dedication to his craft. From beginning to end , every stone, every chink, every size and color of stone is placed like Picaso stroking the canvas. I would recommend him to transform your environment to something truly special. His attention to detail is top notch in every way. You will not be disappointed.
Merle, Tyngsboro, MA
Jeremy's work is without peer. He personally designed each project of ours with the utmost attention to quality and detail. His artistry in stone brings out the best elements – he manages to create such harmony. We still look at our interior stonework and say "wow!" You won't find better than Jeremy.
Kristen, Princeton, MA