Whether making a statement from a kitchen backsplash to a custom shower surround, or creatively enhancing a room's feel with an accent wall or other interior detail, natural stone veneer is the perfect choice for your space. With the beauty and appeal of natural stone, the possibilities are endless.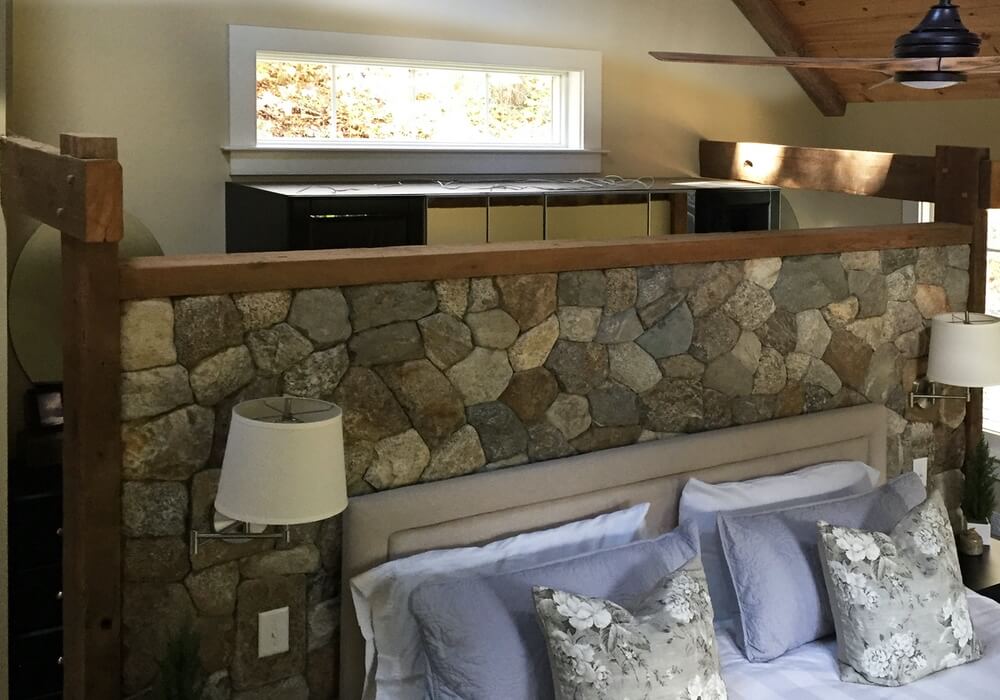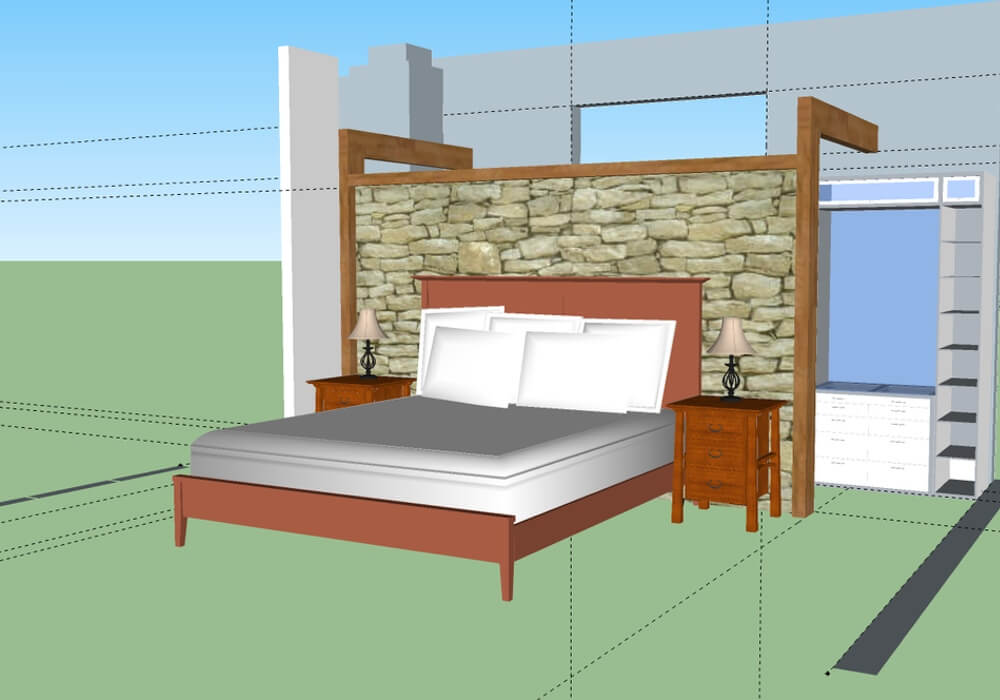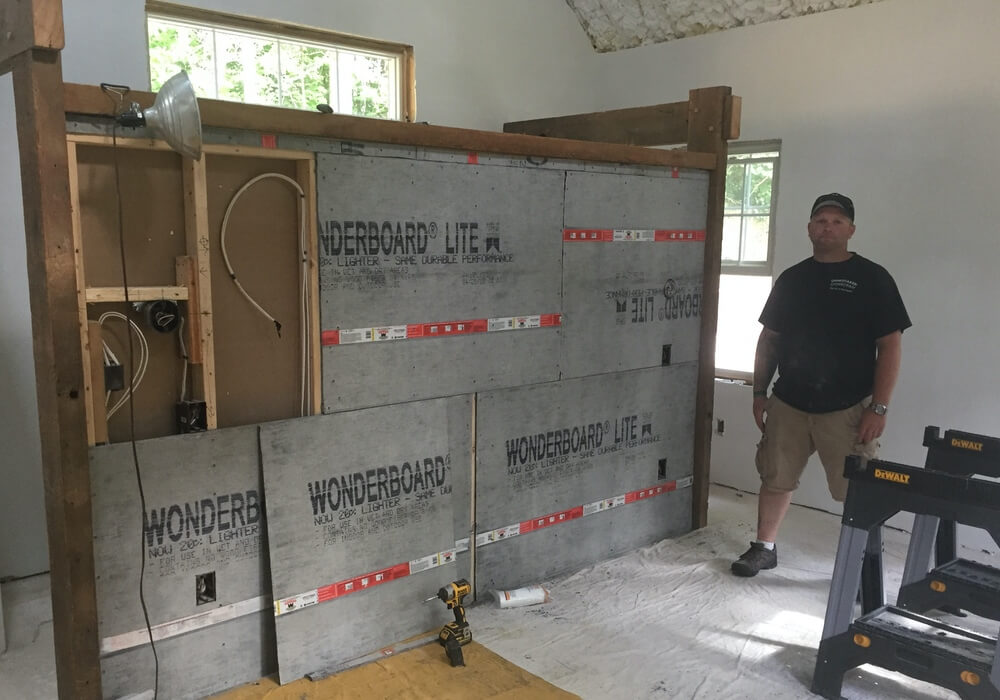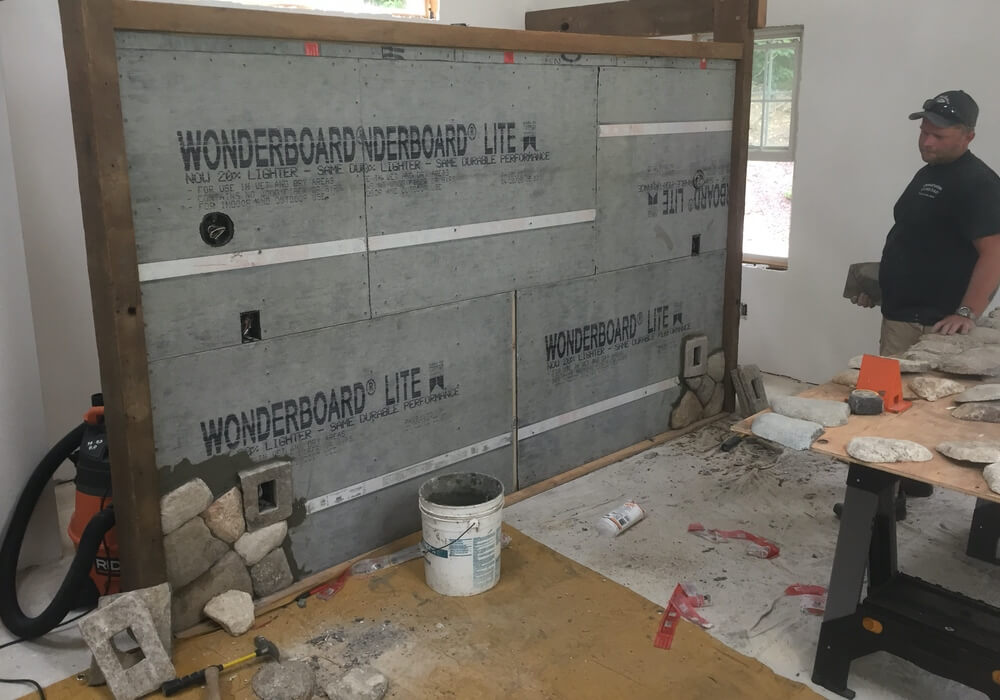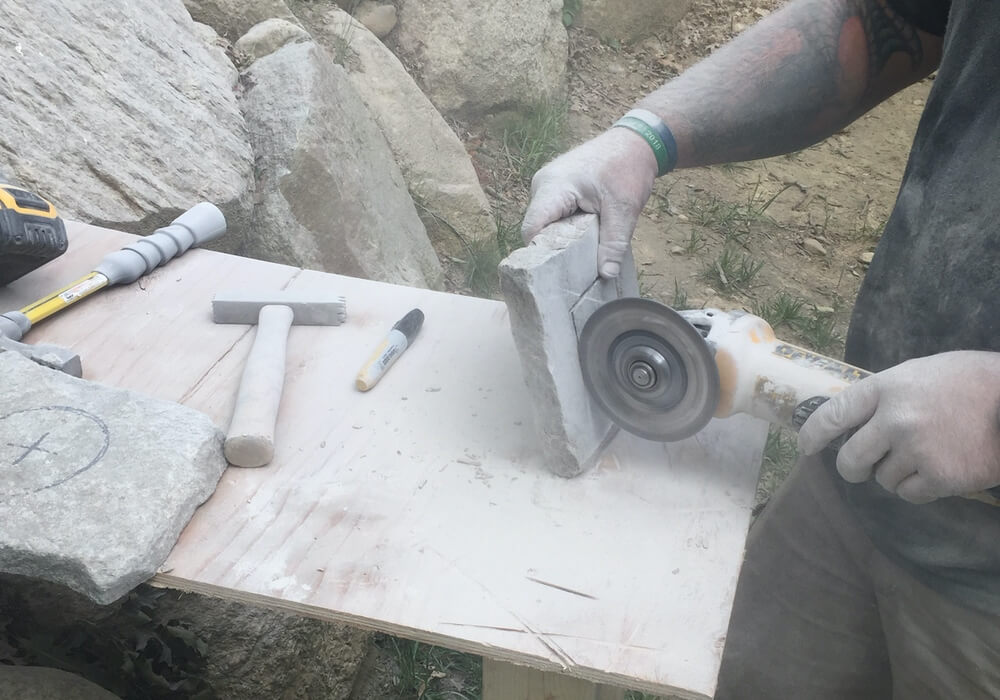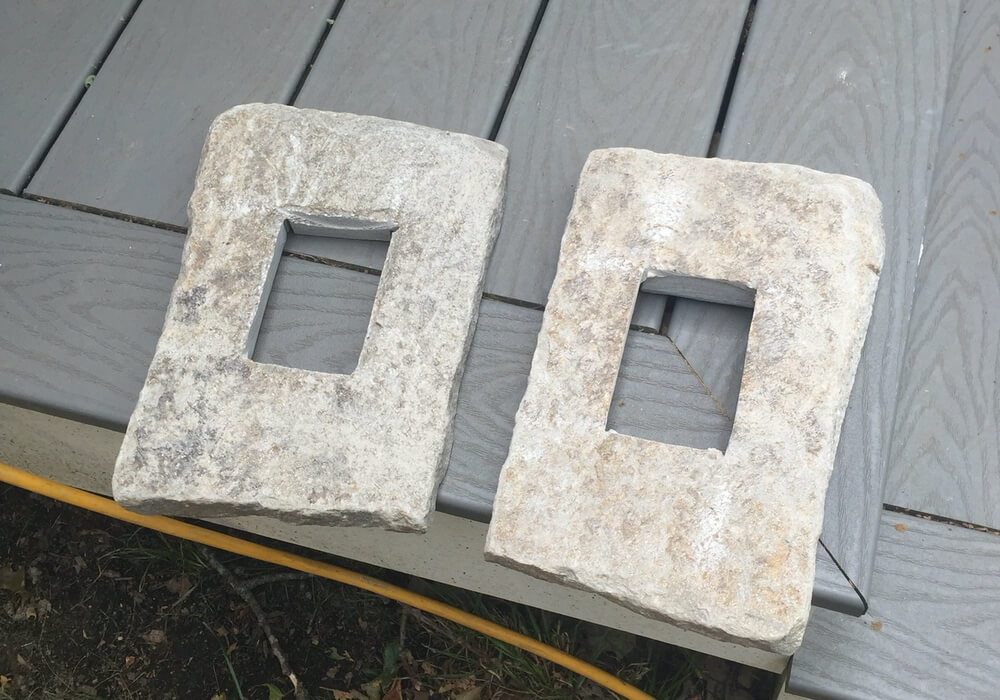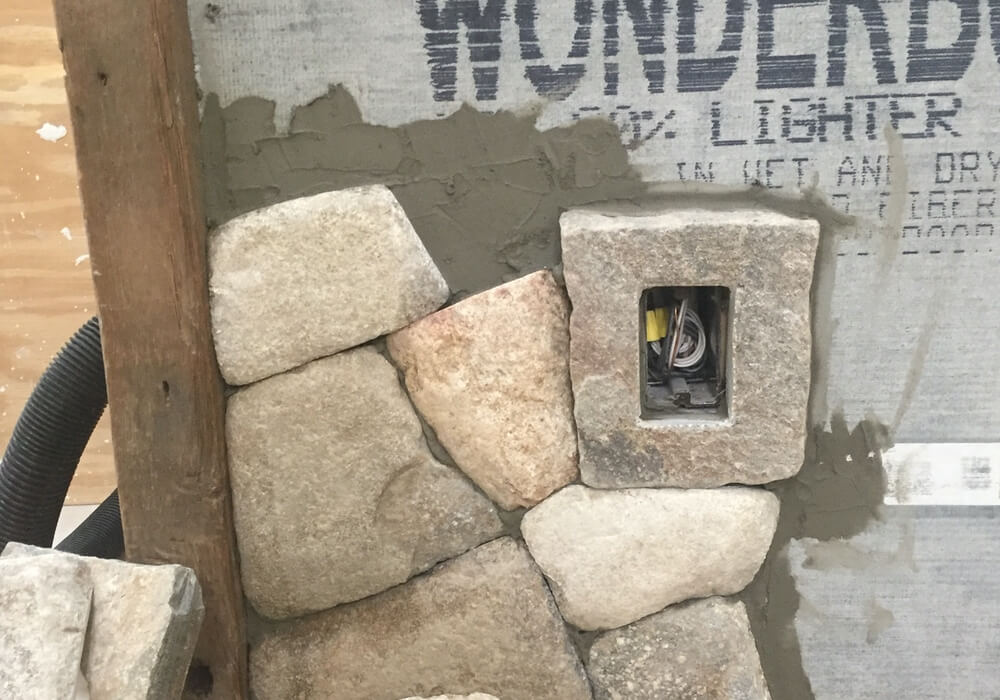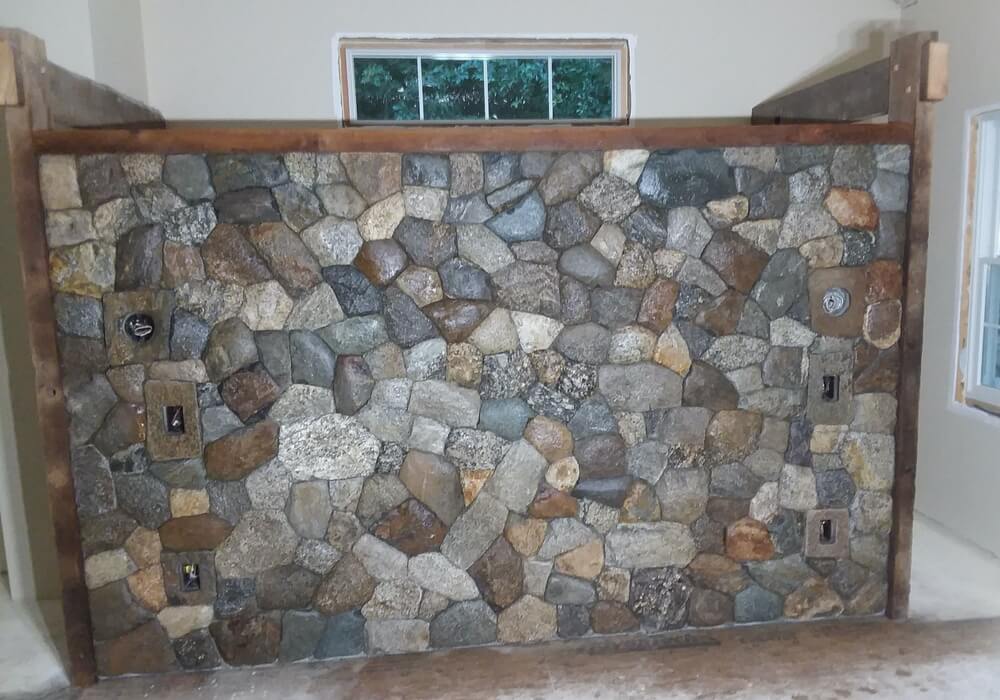 West Barnstable, MA - Floor to Ceiling Floating Wall Finished Product
West Barnstable, MA Floating Wall Concept
West Barnstable, MA - Preliminary backing in progress
West Barnstable, MA - Backing, prep for stone
West Barnstable, MA - Cutting out electrical outlet
West Barnstable, MA - Outlets cutouts ready to install
West Barnstable, MA - Outlet embedded into wall in progress
West Barnstable, MA - Wall completed with cutouts for electrical
West Barnstable MA Boston Blend Rounds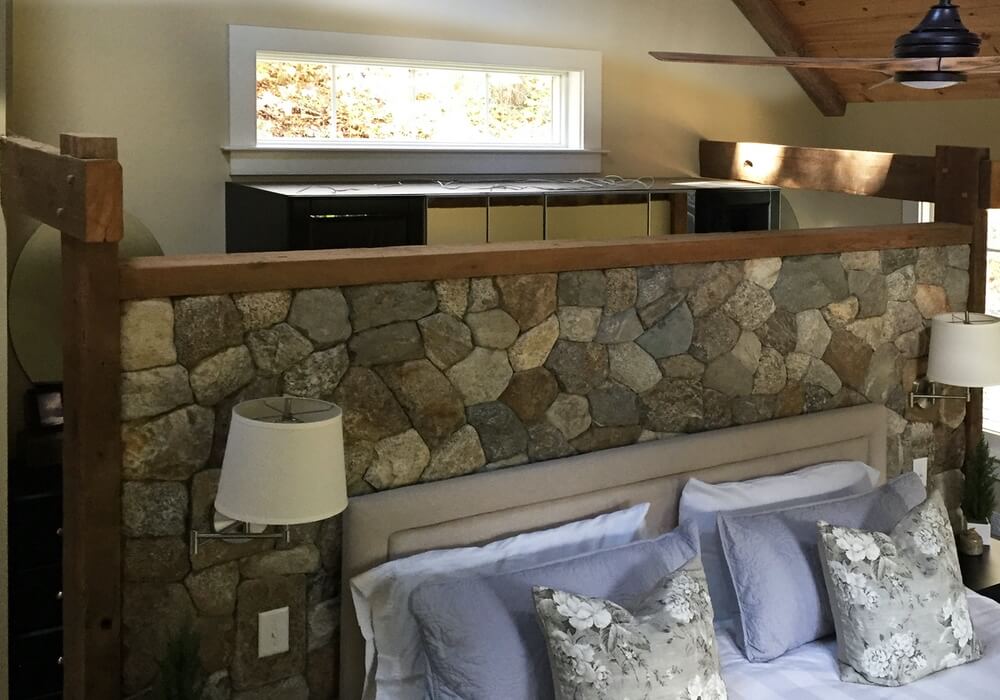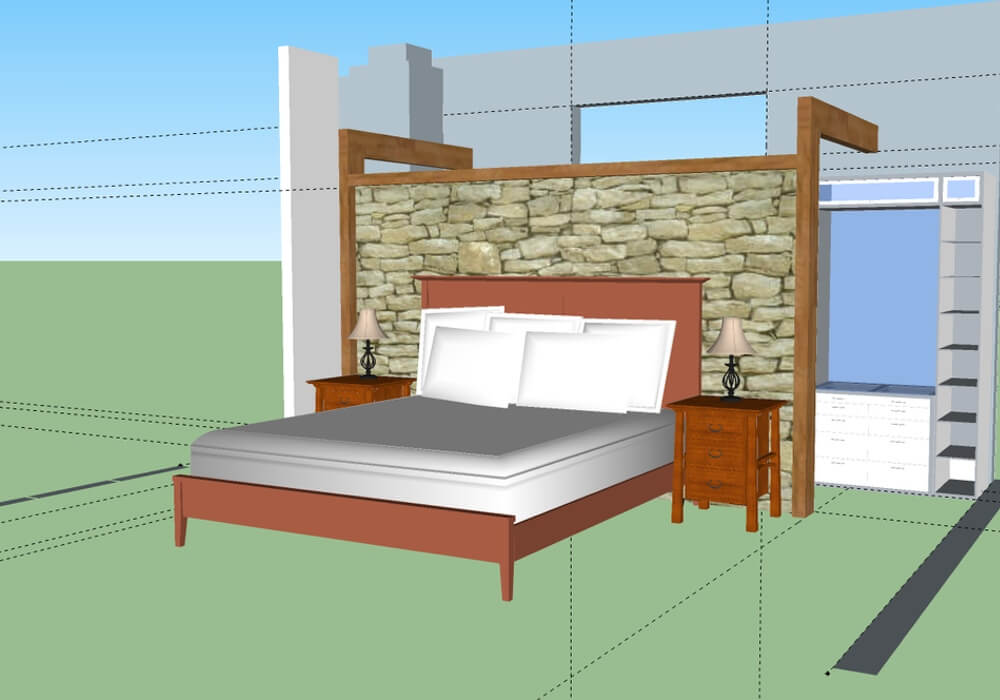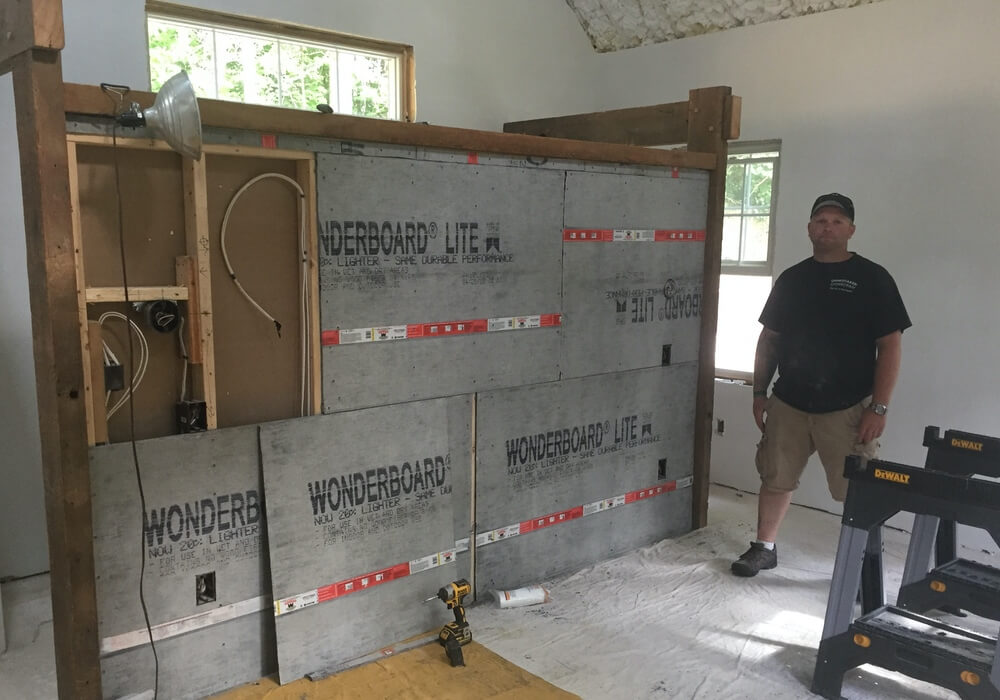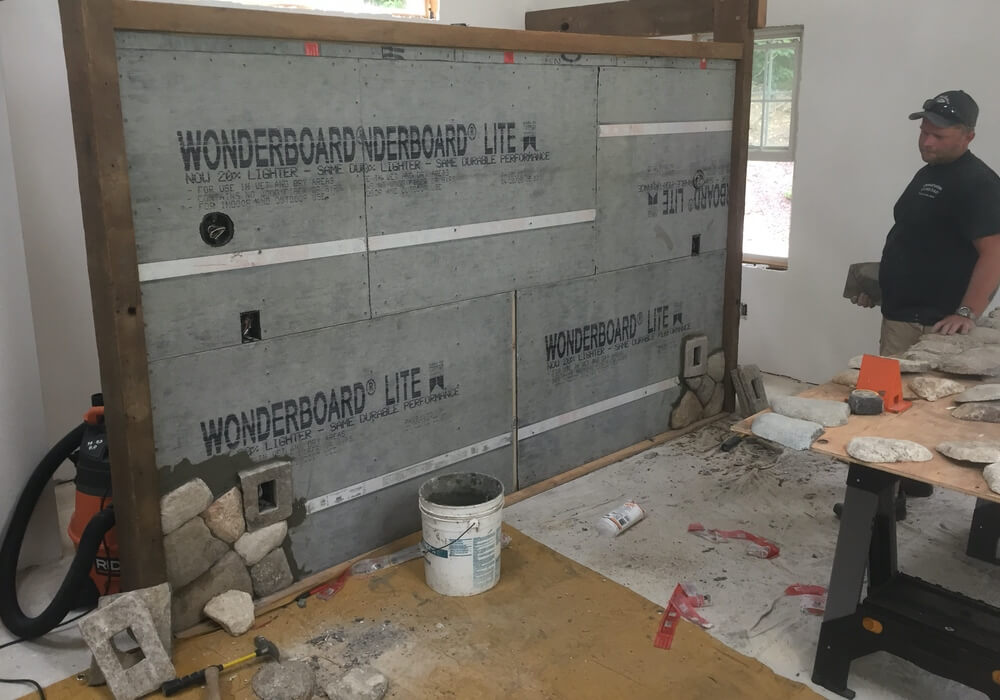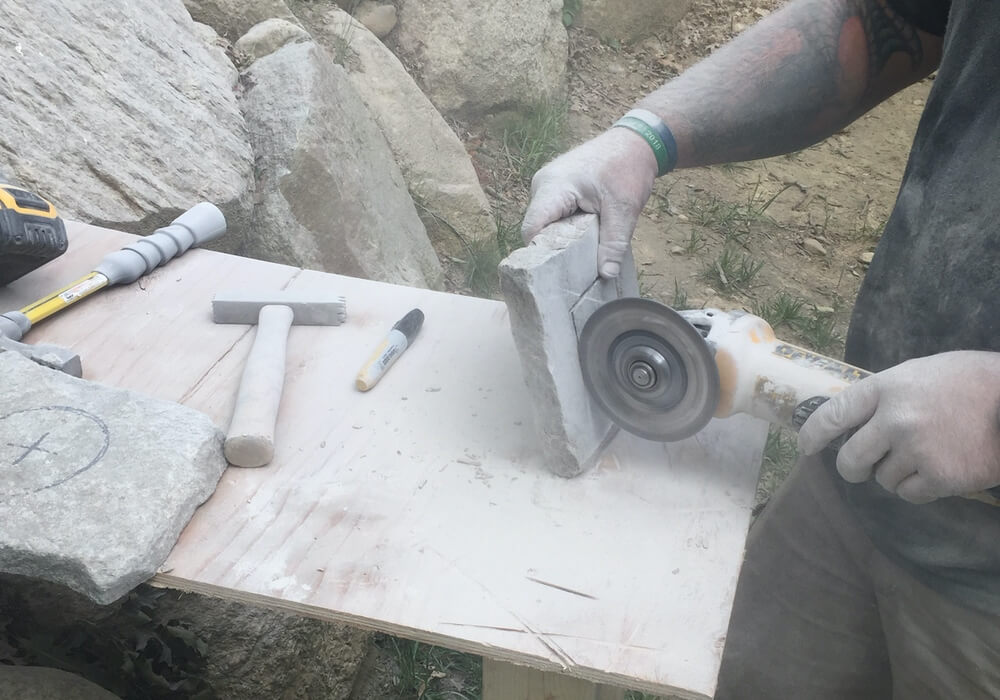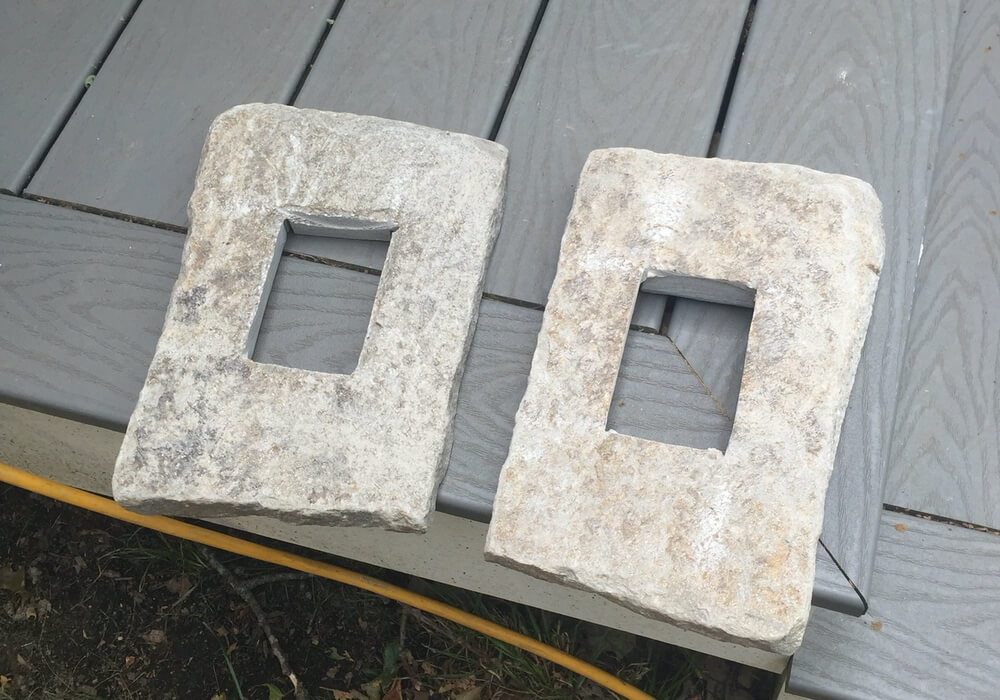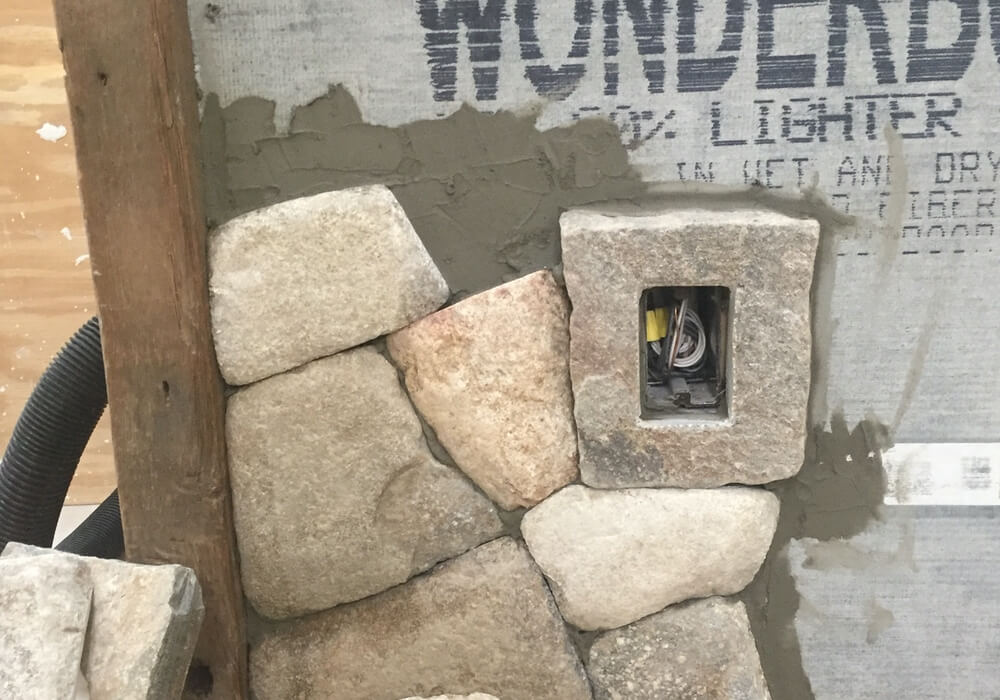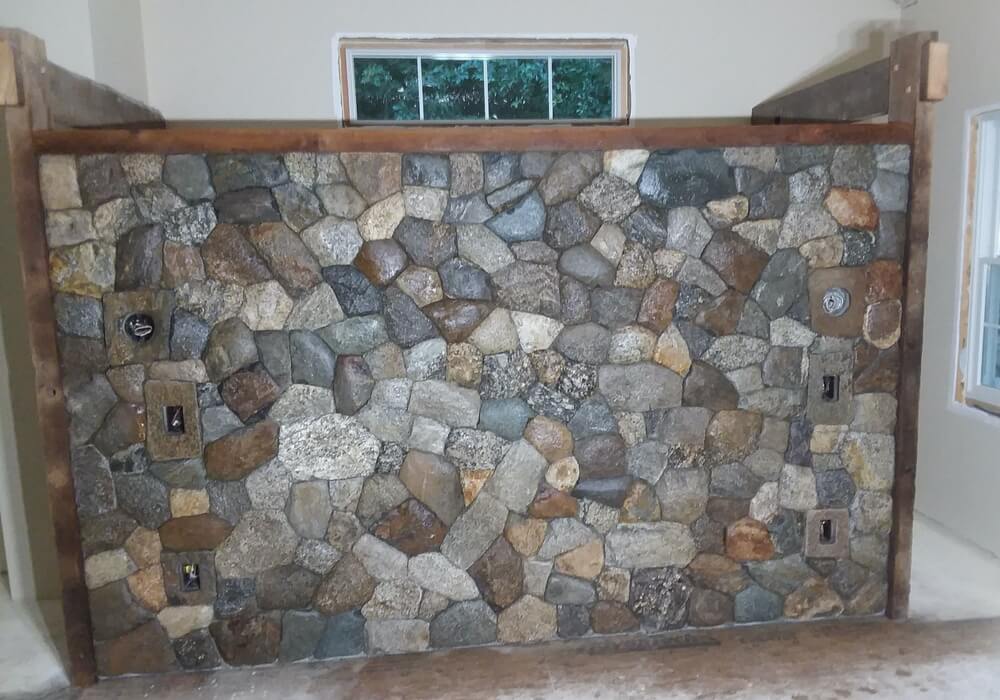 When now and again a stone falls into place that is utterly inevitable, I feel I am suddenly standing under a shower of grace. For an instant I feel inevitable, too.
~ Dan Snow
The finest workers in stone are not the copper or steel tools, but the gentle touches of air and water working at their leisure with a liberal allowance of time.
~ Henry David Thoreau
The Inspiration and Constrution of the Floating Wall
by Scott Leone
"We moved into our 200-year old house on Cape Cod in the summer of 2013, and immediately set about the many necessary projects—breaking ground for the new addition in April of 2014. This would be a blank slate, based entirely on our imagination.
The addition would contain a first-floor master suite, guest bath and laundry. It had to be grand on the inside, but on the outside, it had to look as if it had been there for 200 years—understated, tasteful and traditional. Wood and stone would be a common theme, and we made certain the master bedroom floor was doubly supported with LVL joists.
Let Unmistaken Stonecraft help you design and install your next natural stone project.